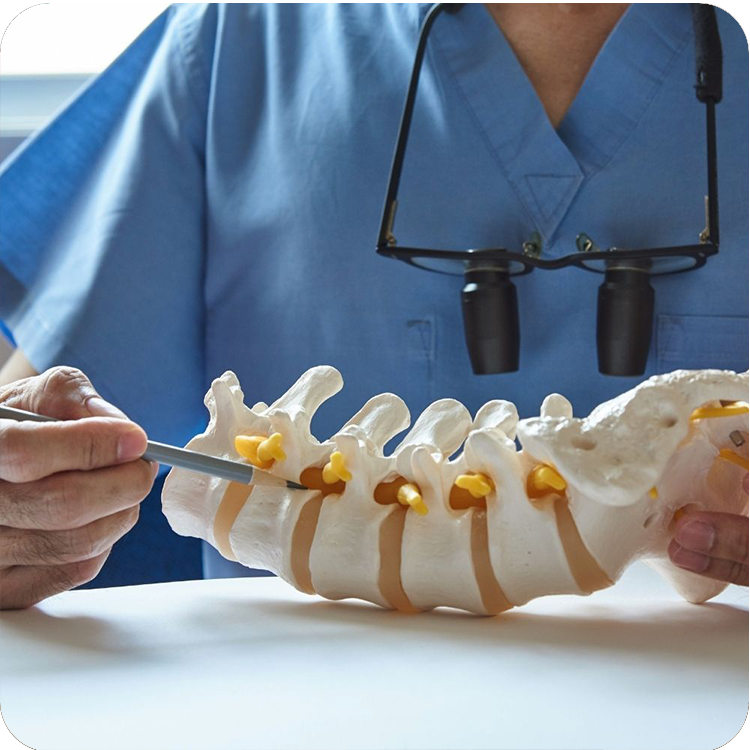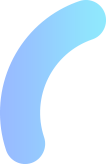 Get informed about your healthcare! Learn more about chiropractic on this page, and contact Temple Crossing Chiropractic with any questions you may have about our services. Our professional team will be happy to answer any questions you may have about chiropractic treatment.
ARE CHIROPRACTORS REAL DOCTORS?
Yes. Chiropractors are real doctors who are licensed by the province in which they practice. They have similar classroom hours to medical doctors. The main difference is in treatment approach and philosophy. Chiropractic focuses on healthcare, not sick-care. Medical doctors are trained in the use of medicines, whereas chiropractors look to the integrity of your musculoskeletal and nervous system as to the cause of your symptoms.
IS CHIROPRACTIC ONLY FOR ADULTS? CAN CHILDREN BE ADJUSTED?
Chiropractic achieves quicker results on children than adults. This is similar to children's comparatively quick response when they wear dental braces.
A common question parents ask is, "Why would I have my kids checked if they're not in pain?" Spinal and nervous system problems come from all different sources: traumatic births, learning to walk, slips and falls, how they use their desk, computers or even cellphones… the list is endless. Is it not better to be proactive in your child's health? After all, "As the twig is bent, so grows the tree."
A concern some parents have is that chiropractic adjustments will be too forceful. Adjustment techniques are modified for children to make it gentle and comfortable.
DO CHIROPRACTORS ONLY TREAT BACK PAIN?
This may be the case with some practitioners, but it's more important to treat the cause rather than the symptom. Our Doctors of Chiropractic focus on correcting subluxations of the spine. Research shows that chiropractic care is one of the safest and most effective types of care for lower back pain. However, chiropractic can also help many other conditions not usually associated with spinal function, such as headaches, migraines, neck pain, joint pain, stress and tendonitis. Your nervous system controls every cell, tissue, organ and system of your body. Nerve interference can be an underlying cause of many health problems beyond low back pain.
We offer three types of care: relief care, corrective care and wellness care. Generally speaking, relief care and corrective care are for treating a patient's painful symptoms. The idea behind wellness care, however, is to keep your nervous system functioning optimally at all times, preventing such symptoms from appearing in the first place. The choice is always yours.
WON'T IT BE TOO EXPENSIVE?
We offer cost-effective payment plans for individuals and families to choose the type of care they need. More insurance companies are allowing us to direct bill for your care. Currently, Blue Cross, Great-West Life, Sun Life Financial and Green Shield allow direct billing.
It is unfortunate that our healthcare system is based on crisis care instead of wellness care. It is becoming more and more our responsibility to maintain our health. Regular chiropractic care has been proven to decrease lost days of work, increase energy and increase quality of life. In the long run, wellness care is inexpensive. It becomes a lifestyle choice, like spending money on bottled water, vitamins or a gym membership.
DO SPINAL ADJUSTMENTS HURT?
Your spinal adjustment does not hurt. You may, however, experience some soreness after your first adjustment, much like the soreness you feel when you begin a new exercise program.
ARE CHIROPRACTIC ADJUSTMENTS SAFE?
Chiropractic is the safest, most effective treatment for lower back pain. Over 5 million Canadians and 500,000 Albertans benefit from chiropractic care. Most professional sports teams now have chiropractors as a part of their healthcare team for athletes.
CAN CHIROPRACTIC HELP ME WITH MY OTHER HEALTH PROBLEMS?
According to the Gray's Anatomy textbook, the nervous system controls every cell, tissue and organ in the human body. The nervous system includes the brain, spinal cord, the spinal nerves that exit the vertebral column through openings on the sides of each vertebra, and all the peripheral nerves that branch off to supply your organs, tissues, blood vessels, muscles, etc. Information from the environment, both external and internal, goes through the spine to get to the brain. The key to optimum health is a properly functioning nervous system which you can achieve through chiropractic care.
ARE CHIROPRACTIC ADJUSTMENTS SAFE?
Chiropractic is the safest, most effective treatment for lower back pain. Over 5 million Canadians and 500,000 Albertans benefit from chiropractic care. Most professional sports teams now have chiropractors as a part of their healthcare team for athletes.
ONCE YOU GO, DO YOU ALWAYS HAVE TO GO?
All treatment varies from person to person and depends on your symptoms and conditions. Newer injuries typically respond well to fewer visits, while chronic conditions are typically more stubborn and require long-term treatment. Incorporating chiropractic into your routine is a lifestyle choice, much like taking vitamins or going to the gym.
DOES CHIROPRACTIC JOINT CRACKING CAUSE ARTHRITIS?
On the contrary—a common saying in orthopedics is that "motion is lotion." Arthritis is caused by joint trauma or lack of function. Improving your joint's function can actually reduce your susceptibility to osteoarthritis.
I HAVE BEEN TO A CHIROPRACTOR BUT IT DIDN'T HELP…
Just like exercising once or dieting for one day, you cannot expect your body to respond quickly. It takes time to develop a problem and therefore time to fix it. Different chiropractors use different approaches. Don't discount chiropractic because you only tried it once. That would be like never getting your hair cut again because you once got a haircut you didn't like.
Trusted Chiropractic Clinic in Calgary NE
We incorporate state-of-the-art equipment in our analysis of your healthcare needs. We individualize your care program to fit your specific lifestyle.
If having high energy, reducing the negative effects of stress and enjoying life to its fullest are important to you, then please contact our office today so we can help you!