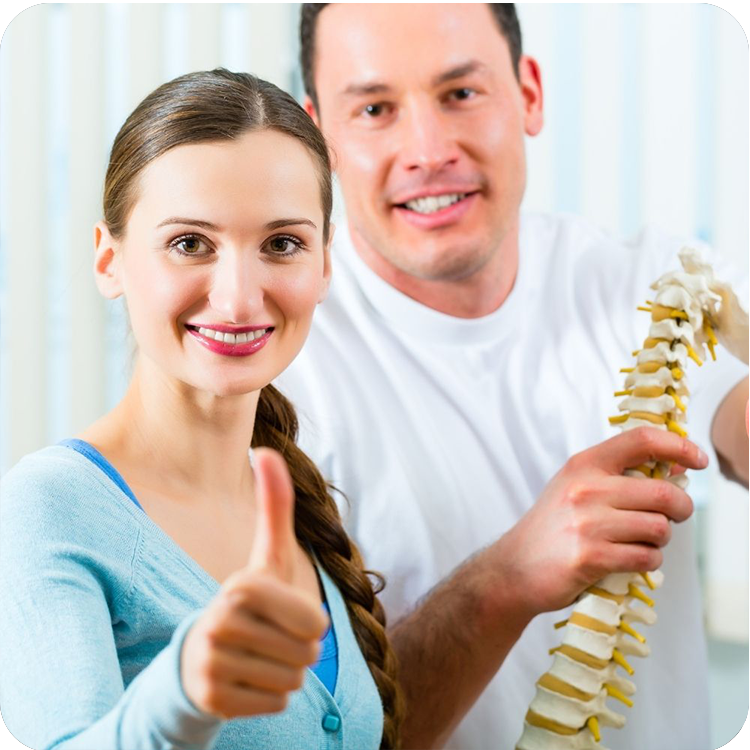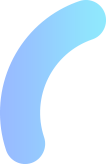 At Temple Crossing Chiropractic, we value the great relationship we maintain with our patients! Not only do we always aim to achieve excellent results with our chiropractic, massage and acupuncture therapies, our friendly team wants to make sure that every visit to our Calgary office is a great experience. Read testimonials from our patients on this page, and contact us to experience this great service for yourself!
MORE EFFECTIVE THAN PAINKILLERS
I initially came in to see Dr. Russell for lower back pain that had begun to travel down my leg. It was starting to affect my work during the day as well as my sleep. I was taking painkillers as well as muscle relaxants, but it wasn't helping my pain. I experienced relief in the first week of care and was pain-free within two weeks. I was given exercises to help strengthen my back, and I am back to all my regular activities. I have recommended chiropractic to my family and friends.
-J.P.
LOW BACK PAIN
I have been seeing Dr. Gdanski for years. I started treatment with her for low back pain. Under her care not only did my back pain go away but I found that my whole body worked better. I slept better, got sick less often, and had more energy.
I now use her as my primary doctor and have my whole family in the clinic. I check things out with her first to see if there is a natural treatment for whatever ails us!
-K.G.
NECK PAIN
I initially started seeing Dr. Russell for neck pain that traveled down my right arm. I was also experiencing numbness in my right hand. My neck pain improved quickly, and the arm pain and numbness went away over the next month. I have continued with treatment and have seen an improvement in my energy levels and overall health. I will continue to see Dr. Russell on a wellness basis.
STAYING HEALTHY WITH A WELLNESS PLAN
I was referred to Dr. Gdanski by a co-worker who is a nurse. I had suffered from low back pain, headaches and nausea that interfered with my sleep, work reading, golf and exercise. It took quite a while to see results because I had left it untreated for so long. Now my husband and children are chiropractic patients as well. We keep going to stay healthy on a regular wellness plan.
-L.H.
RELIEF FROM HEADACHES
I began care at Temple Chiropractic with the hope of getting relief from my headaches. I was getting my regular headaches every day and migraines at least once per week. I had tried all the different medications with mild relief. This was my last hope. Two weeks into care, I went to take my medication in the morning and realized that I did not have a headache for the first time I could remember. I now get a mild headache at most once every two months. I have now worked with Dr. Russell to start a wellness program, including exercise and improved eating. I come in for treatment once per month now.
-R.D.
IMPROVED WALKING AND BALANCE
I consulted this office because my daughter has a mild case of cerebral palsy. Her right leg did not bend; she could only swing it out. Her balance was terrible and she would fall all the time. She was under care at the children's hospital, but we saw little difference there. Dr. Gdanski always made Amber's visits fun. Now Amber walks 100% better and hardly falls. She has been on wellness care every two weeks and will continue that.
-S.B.
CAN CHIROPRACTIC HELP ME WITH MY OTHER HEALTH PROBLEMS?
According to the Gray's Anatomy textbook, the nervous system controls every cell, tissue and organ in the human body. The nervous system includes the brain, spinal cord, the spinal nerves that exit the vertebral column through openings on the sides of each vertebra, and all the peripheral nerves that branch off to supply your organs, tissues, blood vessels, muscles, etc. Information from the environment, both external and internal, goes through the spine to get to the brain. The key to optimum health is a properly functioning nervous system which you can achieve through chiropractic care.
ONCE YOU GO, DO YOU ALWAYS HAVE TO GO?
All treatment varies from person to person and depends on your symptoms and conditions. Newer injuries typically respond well to fewer visits, while chronic conditions are typically more stubborn and require long-term treatment. Incorporating chiropractic into your routine is a lifestyle choice, much like taking vitamins or going to the gym.
Trusted Chiropractic Clinic in Calgary NE
We incorporate state-of-the-art equipment in our analysis of your healthcare needs. We individualize your care program to fit your specific lifestyle.
If having high energy, reducing the negative effects of stress and enjoying life to its fullest are important to you, then please contact our office today so we can help you!